Back to all posts
Posted on
Message From the Superintendent on COVID-19 Virus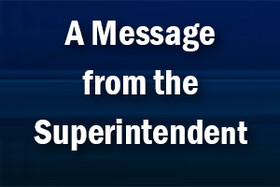 MESSAGE FROM THE SUPERINTENDENT
RE:  CO-VID 19 VIRUS
TO ALL PARENTS OF SUZUKI CHARTER SCHOOL STUDENTS
Information updated March 19, 2020.
Staff at the school have been working hard this week on developing plans for providing contact with students (via technology) once spring break is completed.  They are working on a variety of approaches that will focus on assisting parents and students with a modified education home program. There are also many developments underway province wide on what these programs may look like.   Your patience while these processes are going on is appreciated.  You will hear more about this from the Principal Spencer and classroom teachers after spring break.  This week most Suzuki student school supplies were picked up from the school to assist with home programs following spring break. 
You are encouraged to use this  website for information on the pandemic: https://www.alberta.ca/coronavirus-info-for-albertans.aspx
This website provides daily updates on the Alberta situation.  Daily there is a video followed by a text about developments.  It also provides answers to many common questions that may arise in families. 
Parents are encouraged to talk to their children about the virus in a calm and logical manner, to explain the precautionary measures of self-isolation and to reinforce positive hygiene practices (particularly the value of regular and thorough hand washing).
Spring break begins Saturday, March 21 and as per regular routines the staff will not be in the building with the exception of custodial staff.  Unless there is lockdown or new direction from government our school office will re-open on Monday, April 6 and teachers will resume work on continuity in school programming.
I hope you are settling into some home routines as an outcome of school closures.  I can appreciate that this is a difficult time for all. 
Dr. Lynne Paradis
Superintendent
Suzuki Charter School