Special Orders
Pizza Lunch Orders
To participate in Pizza Lunch for January to May 2020, please use the link that was sent to parent emails (also in the Parent Google Classrooms). We are moving to a new system for payments so there are no fees being collected at this time. Please place your order and we will invoice you once the new system is up and running. 
Full Day Kindergarten and Gr 1- 6 students may opt into this fundraiser and order hot pizza lunch for any Thursday January to May.   
 Thanks for supporting this important fundraiser!! 
Hot Lunch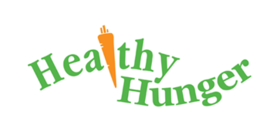 Suzuki Spirit Wear
Suzuki Spirit Wear store is now closed. Please check back in the fall for more ordering options. There are still a limited number of youth and adult Suzuki Pride t-shirts available for sale in the school office at $15 each. Please see Lisa Leflar to purchase. 
Fall Fun Family Dance - October 25, 2019 6-8 pm
Fall Fun Family Dance
Thanks to our amazing volunteers: Paul Lushney for tying ALL of those glowsticks; to Mr. S for all of the help setting up and tearing down and for supervision; Mrs. Foley for helping set up; our front door and concession volunteers: Danielle Goodleaf, Rebecca Goodleaf, Brinsley Plant, RoseMarie Siever, Tara Simmons, Heather Somerville, Eric Taub, Victoria Taub; our face painter Christine Garcia; and to "Batman" and Fizzi App for the  Photo Booth. A HUGE congratulations and THANK YOU to our amazing DJ Duo Atticus and Taylor for a rockin' good job and to Abigail, Niva, and Alexander for sticking around to help clean everything up. And of course, thank you to all the parents, grandparents, students, staff, friends, family and community members who joined us for a fun filled fall evening in support of YONA Sistema Edmonton. Check upcoming newsletters for a total amount raised for YONA Sistema. 
Stay tuned for news about next year's dance. 
About YONA-Sistema  Through YONA-Sistema, Edmonton's underserved children and youth will experience an extraordinary opportunity for social, emotional, academic, and musical development. They will develop lifelong values and skills that will promote the future success of these youth and of their communities.