Back to all posts
Posted on
Canadian Music Class Challenge National Top 10 Finalists Revealed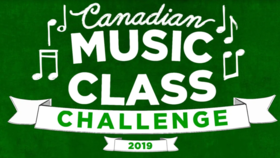 Celebration - CBC Canadian Music Class Challenge Finalists!
A red letter day at Suzuki Charter School. My sincere congratulations to staff and grade six students for the outstanding success in the CBC national music challenge announcements today identifying  the top ten finalists in each category. FOUR placements at this level is extraordinary achievement by our small but mighty school.  
School staff engaged our two grade six classes to focus on performance competitions this past fall in preparation for junior high music advancement.  They collaborated and performed six submissions to the national CBC music challenge. The top ten were announced today from over 50,000 students and 1200 class submissions from across Canada.  Suzuki made the top ten in FOUR categories. See link below. Final winners announced Dec. 17. This is outstanding work by our music and teaching faculty and our amazing grade six students. 
Imagine what progress can be made with these students in our junior high program?
Click on the link for more information:  
CBC Canadian Music Class Challenge 2019 National Top 10 Finalists Revealed
Click on the link for CBC Radio interview with producer, Grant Lawrence, featuring an excerpt from the Senior Choir performance:
CBC Host Grant Lawrence Interview
Click on the link for all Suzuki Charter School Canadian Music Class Challenge Submissions: