Back to all posts
Posted on
2021/22 SCS School Re-Entry Plans updated August 20, 2021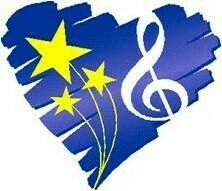 IMPORTANT NOTICE TO SUZUKI FAMILIES
SCHOOL OPENING PLANS FOR SEPTEMBER 2021
Considerable work has been completed over this past week as  the Board and Administration have responded to recent government announcements regarding covid and school opening.  School boards have been given flexibility to develop protocols that exceed the government minimum standards.  Suzuki has made it a priority to exceed minimum standards to ensure the safest possible return to school for our students.  Given the rise in variants and the limited access of children to receive vaccinations, decisions have been made to continue, and in some areas,  strengthen the covid safety measures we had in place last year.  We have heard from many parents and staff who are expressing support for continued safety measures.  In a review of practices last school term we are confident that the processes we did have in place had a very positive impact on low covid contact cases and low levels of student and staff absenteeism due to illness and we want to continue this reality if at all possible.  See the revised (from June 2021) school re-entry plan below.  Note that this plan is in effect until Oct. 1 when it may be revised again as more data is available on covid in Alberta.  School renovations are largely complete and some of the HVAC renovations are added measures for health and safety.  Further, the school will be accessing a limited number of government support programs to assist with any students who have fallen behind in academics.  Also, we are applying to have a vaccine clinic on site in the school to encourage vaccinations for eligible students (more info coming as it is released from the province).   Your support for our safety protocols has been very much appreciated and it is through the collaboration and support of parents that we ensure students stay home when feeling unwell and that safety measures in the school are supported.  We are committed to following covid developments daily and will make decisions to increase safety measures if there are indications that this is necessary.  We look forward to an exciting and joyous return to the 2021-2022 school term.  
Sincerely yours,
Nicole Palmer                         Lynne Paradis                          Karen Spencer
Board Chair                             Superintendent                       Principal
For Detailed Plans, please refer to Suzuki Charter School Re-Entry Plan to October 1, 2021.